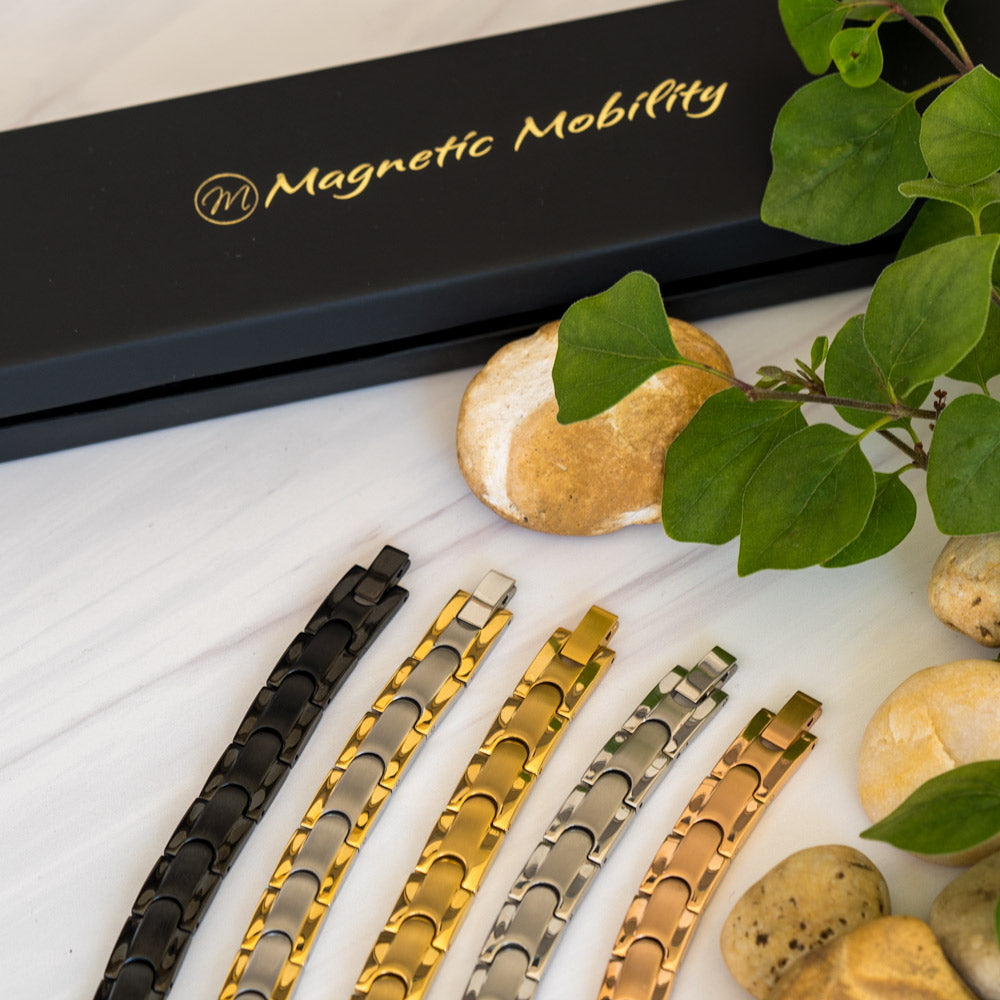 Introducing the Rowan Collection - a stunning range of 4in1 Magnetic Bracelets designed to enhance your style and help relieve symptoms from various conditions. Crafted with meticulous attention to detail, each bracelet in the collection features an intricate design of interconnected pieces, showcasing a blend of elegance and functionality.

Choose from an array of captivating finishes including Black, Silver, Gold, Rose Gold, and a striking two-tone Silver and Gold combination. Whether you prefer the bold and sophisticated look of Black, the timeless charm of Silver, the luxurious appeal of Gold, the feminine allure of Rose Gold, or the striking contrast of the two-tone design, there's a Rowan bracelet to suit every style.

Beyond their exquisite appearance, the Rowan Collection bracelets are embedded with four elements - Neodymium magnets, Germanium, Negative ions, and Far Infrared (FIR) components. These elements work synergistically to help relieve symptoms from various conditions, promoting a sense of well-being.

Choose your perfect fit from our range of sizes, and experience the harmony of fashion and wellness with the Rowan Collection 4in1 Magnetic Bracelets. Elevate your style, embrace symptom relief, and discover the beauty of balance.