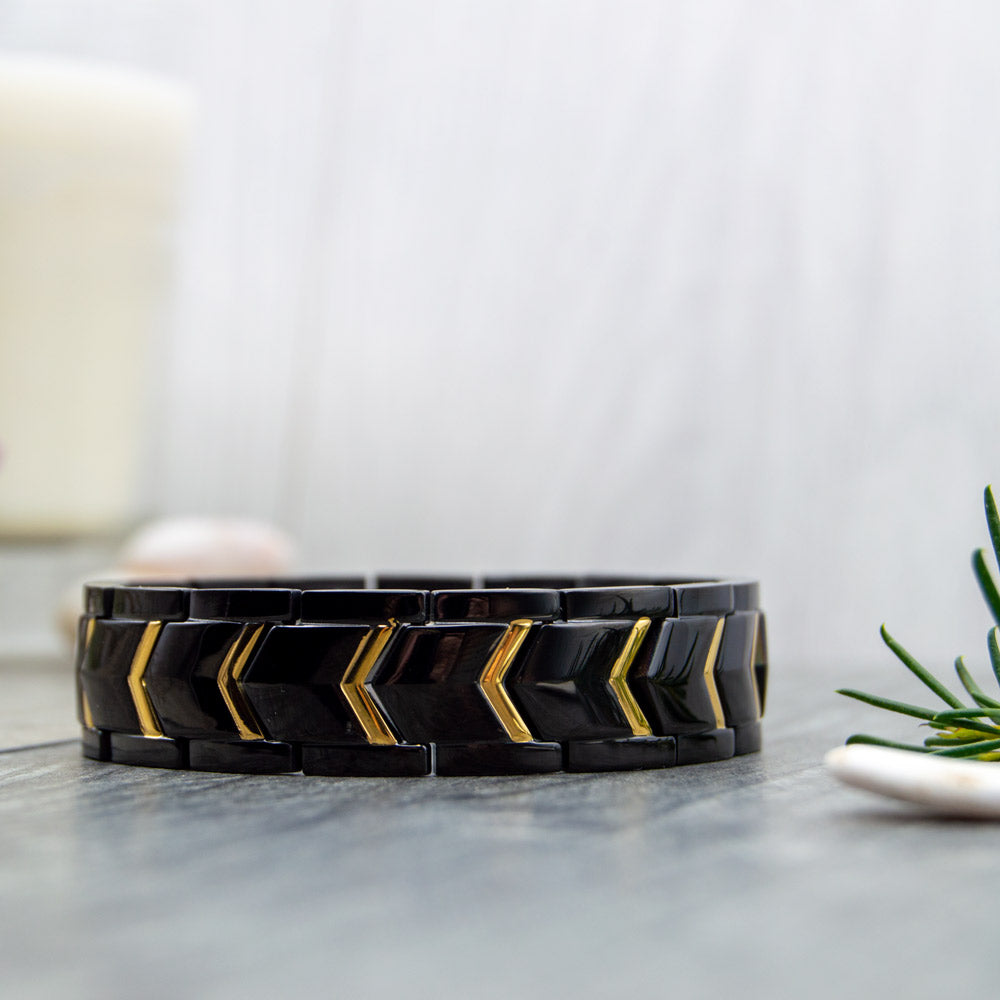 Men's bracelets for Migraine
We have handpicked a selection of perfect bracelets for you to help you with your Migraine. You can choose from any of our 4in1 Magnetic bracelets.
Our 4in1 Magnetic bracelets can help to increase blood flow and oxygen levels which helps the body to reduce the risk of migraine. They can also help the body heal faster, help your body to release serotonin and promote better sleep patterns, and when you sleep better you are less likely to have a migraine.  Our 4in1 bracelets are made from Stainless steel and have a secure clasp. They are available in multiple sizes to suit your wrist.
Disclaimer
Headaches and migraines may have serious underlying causes. The safety and efficacy of Magnetic Mobility Bracelets has not yet been established for the treatment of headaches and migraines. All information is provided for educational purposes only. It is not intended to be a substitute for medical advice or care. Should you have any specific questions or concerns about your health, please consult your healthcare provider. Do NOT use magnetic products if you have a pacemaker, electric implants or insulin pumps. Pregnant women are advised against wearing magnets.