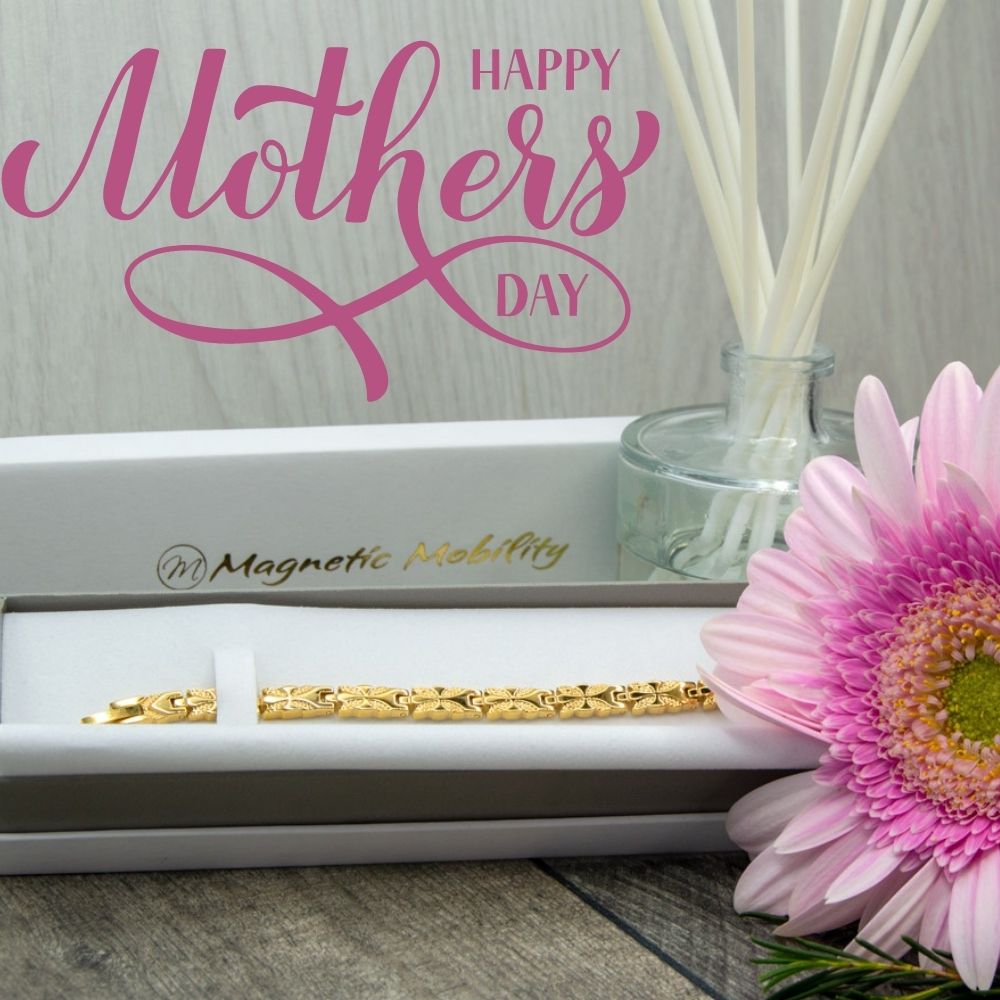 We put together a selection of gifts to delight every kind of mother – even those who say they don't need a thing, which is every Irish Mammy.

All of our jewellery is designed to help you (or in this case, your Mam). All our designs contain Magnet therapy (NMT) to help Alleviate pain, Reduce swelling and Boost wellness.

Our 4in1 Magnetic bracelets also contain Negative ions, FIR elements and Germanium.

Negative ions help your body release serotine, the happy hormone. This can help reduce stress levels and improve sleep patterns. FIR elements increase blood flow by thereby increasing the body's ability to heal and reduce pain. And Germanium is a Natural element used for healing. You can read more about how the elements work here.

That all sounds great, but "how does it help" you ask? Well, when you combine the 4 elements, your circulation is improved, inflammation reduced, your body is better able to heal, pain is relieved, and you are able to sleep better, therefore you wake up refreshed and have more energy during the day.
Below are 10 of our top picks for Irish Mammies. 
Please note: Last date for * delivery is 14/3/23. We will continue to process orders asap after this but An Post is under a lot of pressure this week and Next day delivery is not always guarenteed. 
*We use An Post which usually has a next day delivery in Ireland, this allows them time for delays due to extra pressure on the system.